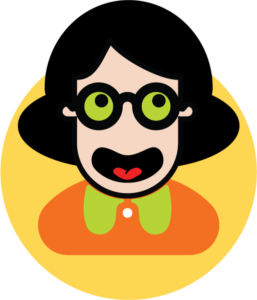 Hi, I'm Barbara, your WP-HR Manager,
I'm here to help you manage your HR records and because I am based on WordPress, the internet's leading content management system, I'm easy to install and maintain.  What's more I'm free!
WP-HR Manager brings you a powerful employee record management system right out of the box.  I also come pre-installed with an Employee Self-Service option, so you can create an employee web portal allowing staff to log on and manage their own records wherever they are based.
Create departments, designate job titles, send employee announcements, authorize, manage and record leave, run reports -  these features are built in.
Plus you can add more features such as our recruitment and attendance modules (with many more extensions planned) - to design the perfect HR management system for your organization.
Why choose WP-HR Manager?
There are plenty of HR software solutions to choose from - traditional software based on your desk top PC or a local server and more recently, Cloud based solutions. But which one is right for you? Here's a brief comparison of some of the pro's and con's of each option.
| | WP-HR Manager | Cloud Based HR Software | Desktop / Server Based Software |
| --- | --- | --- | --- |
| Cost | FREE for core plugin | Charge per employee per month | Significant software purchase cost possible licence / update fees |
| Customization | Range of add ons, plus you can access and change code | Limited to customisations and add-ons provided by they software provider - if any! | Limited to customisations and add-ons provided by they software provider - if any! |
| Access to Data | It's on your site, it's your data! | It's on their site, so if you don't download before the license expires, you loose it. | May or may not be exportable. |
| Local Hosting or Web Hosting | Both | Web/Cloud | Local |
| ...and | It's based on WordPress! | | |