Select the 'Add New Field' button and you should see something like the following: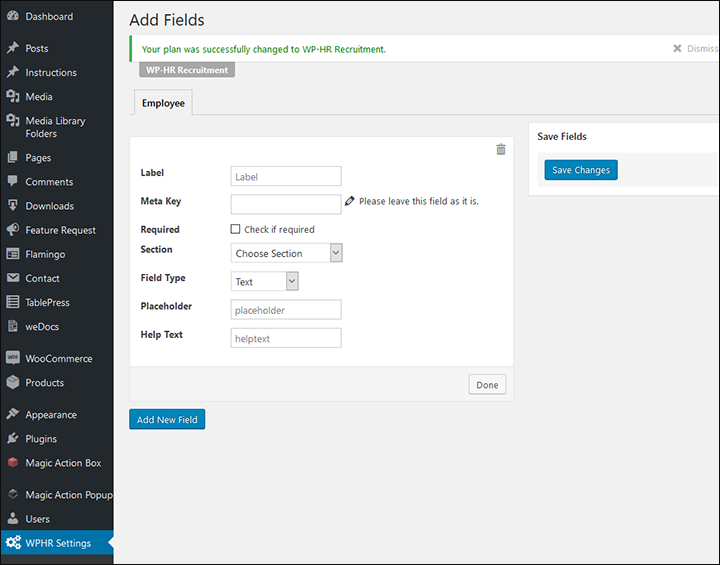 Label
This is the field name that will display for users.
Meta Key
Do not change this.
Required
Is completing this field compulsory?
Section
Where would you like this field to display on the Employee Profile / General Info tab?
Top Area (just below the tabs)
Basic Information Section
Work Information Section
Personal Information Section
Bottom Area
Field Type
What kind of information are you collecting / displaying?  You can choose from the following field types:
Text
Password
Text Area
Dropdown
Radio
Checkbox
Number
URL
Email
Date
Placeholder
Text that shows within the field to assist users.
Help Text
Text that shows when you mouse over the field to help users.