In the 'Create Consent Form' screen you will see three default questions.  You can tailor these to your own needs.  You can also add additional check box sections by clicking the 'Add New' button.
Additional option will display so you can manage the content before and after these Terms and also edit the wording for the final Consent statement.  You might, for example, not be relying on Consent as your basis for processing the data and could change the final wording to be a simple acknowledgement that the employee has read and understood the Data Protection Statement.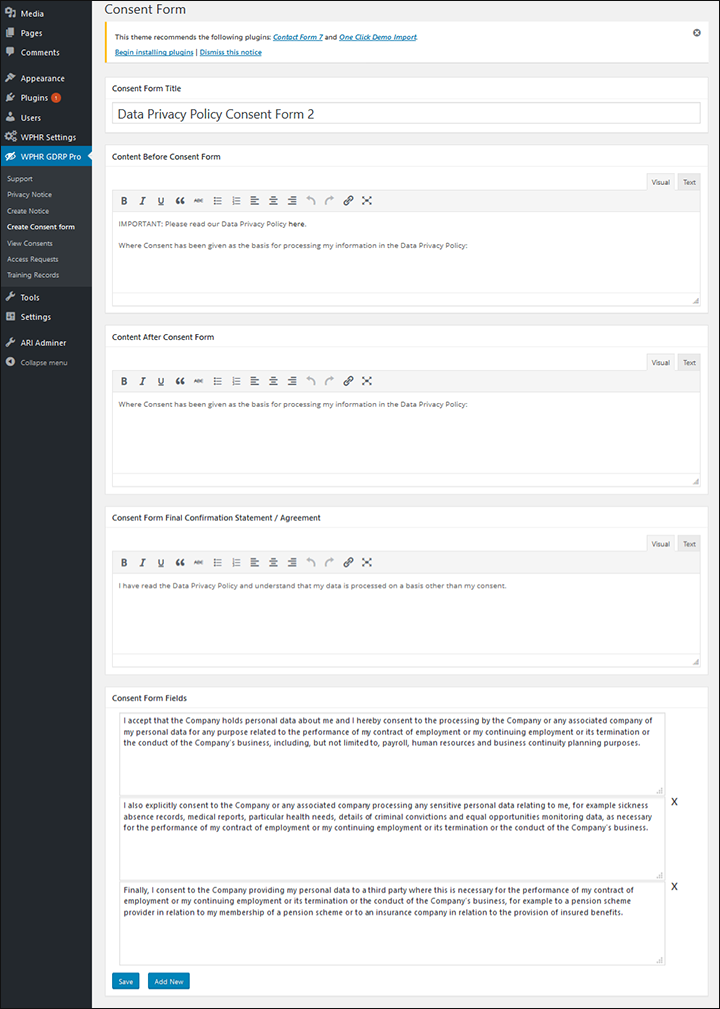 This form editing page will create a page that displays something like this: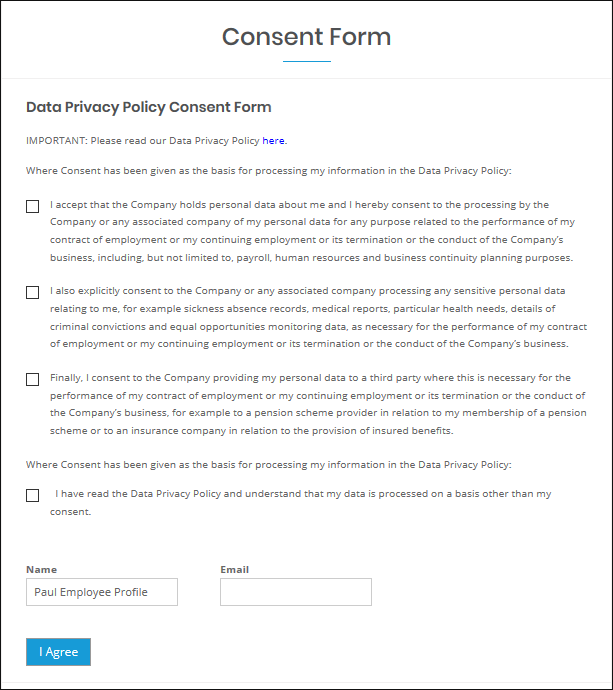 Consent Form Summary of Submissions
The plugin maintains a summary of Consent Forms submitted.
Consent Form Confirmation Emails
When a Consent Form is submitted the person(s) acting as Data Protection Office and the employee both receive an email confirmation with the details of the Terms agreed.  These emails can be edited in the 'Email Templates' screen.
In the Lite Version:
You can display the Consent Form on any page or post in your website using the short code: