The quick start wizard enables you to rapidly create vacancies for your website.
Navigate to: WP-Dashboard → WPHR Recruitment → Job Opening and click 'Add Vacancy'.

The wizard will then launch and you will see a Job Information screen.  Start by entering the name of the vacancy and a description of the role.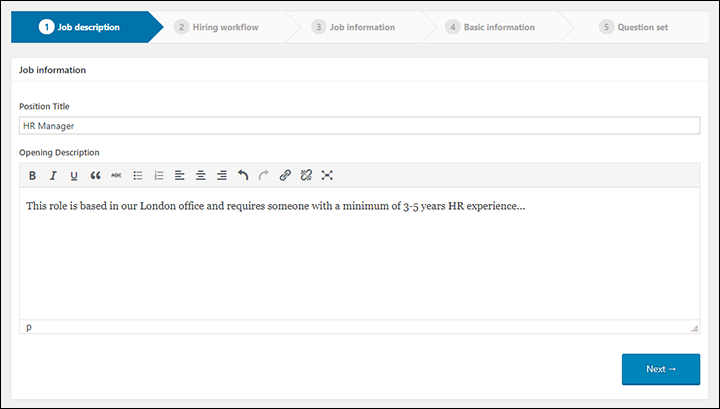 You can then set out your recruitment process – this will enable you to track the progress of applicants.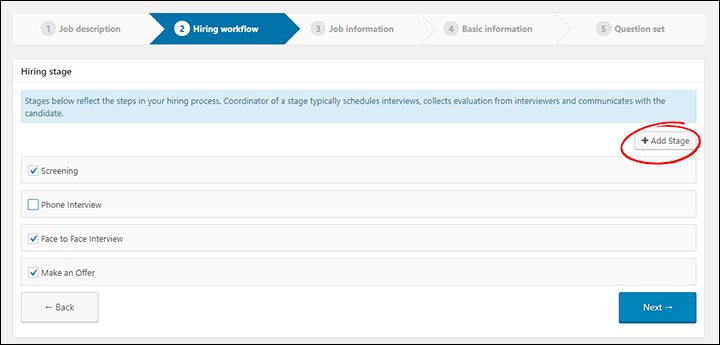 Clicking the Add Stage button allows you to add extra activities to match your normal recruitment process.  For example, if you need to track two rounds of interviews you could add this in.

Once you have configured your work flow, you can move on to the Job Information screen to add more details about the vacancy: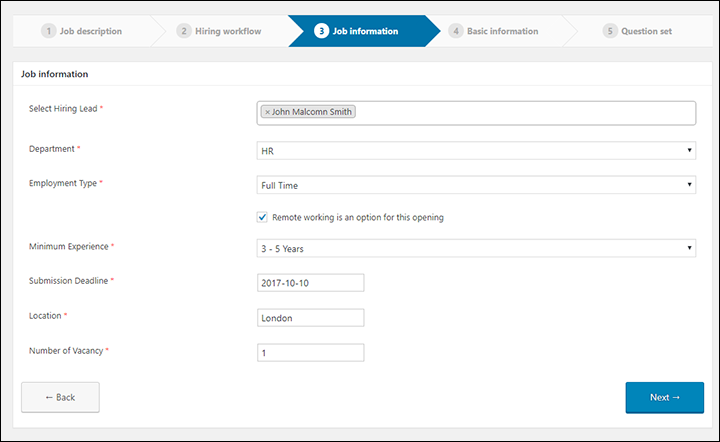 The you can set the fields you need the candidate to complete in the online application form: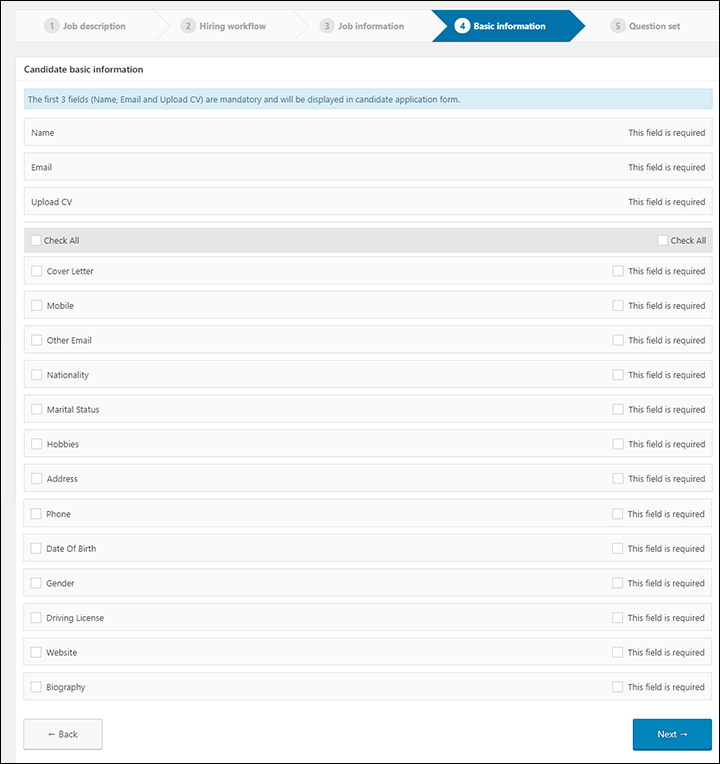 Finally, if you have created a candidate questionnaire with your bespoke question set, you can select this to add to the online application form:

You can also create a questionnaire from this screen: