Who can see this information?  HR managers, admin and employees (for their own record).
This is where you record details of an employees employment with your organisation. You can change employee status, compensation rates, track promotion and assign departments etc.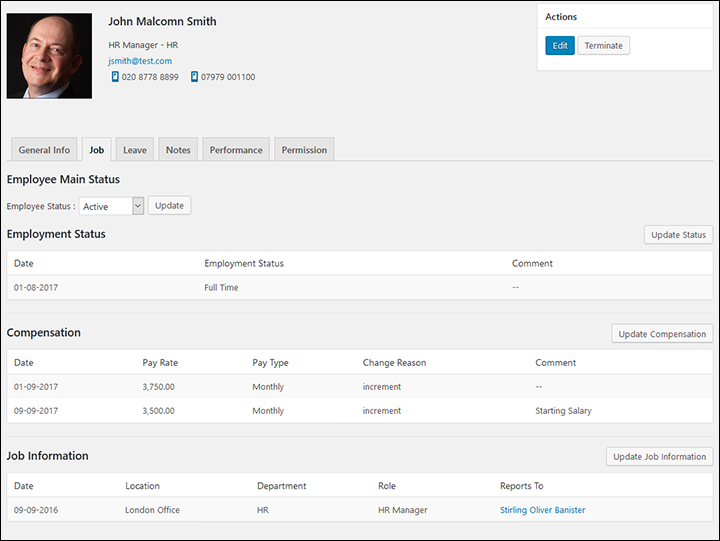 Employee Main Status
Change the employee status by clicking 'Update' button and using the drop down menu. Selecting any option other than active removes the employee from the current team.  Options are Active, Terminated, Deceased, Resigned.
Employment Status
Define the employment status of your employees. Click the 'Update Status' button and a pop up box will appear with the following options:  Full Time, Part Time, On Contract, Temporary, Trainee.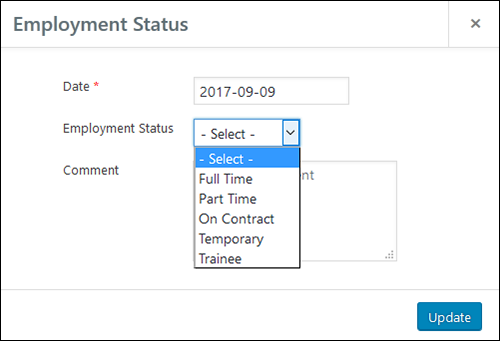 Compensation
Click the 'Update Compensation' button to update salary information. You can also define whether the employee is paid monthly, weekly or on another basis.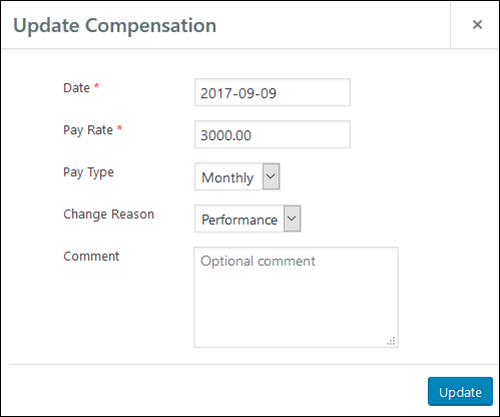 Job Information
Click the 'Update Job Information' button to change the employee's role/function, department, office location and manager.