Functionality of Leave Policies
Leave policies place a limit in the system on the number of day's leave one can apply to each employee.
Leave policies also allow the system to differentiate between different sort of leave – to accommodate your company individual policies.  Combined with departments and roles, leave policies can become a powerful tool to specify and manager leave.
Creating Leave Policies
Go to WPHR Leave → Policies
To create a new policy, click Add New.
A pop up window will appear.  Use the fields to create policies according to your policies for specific roles, departments or genders.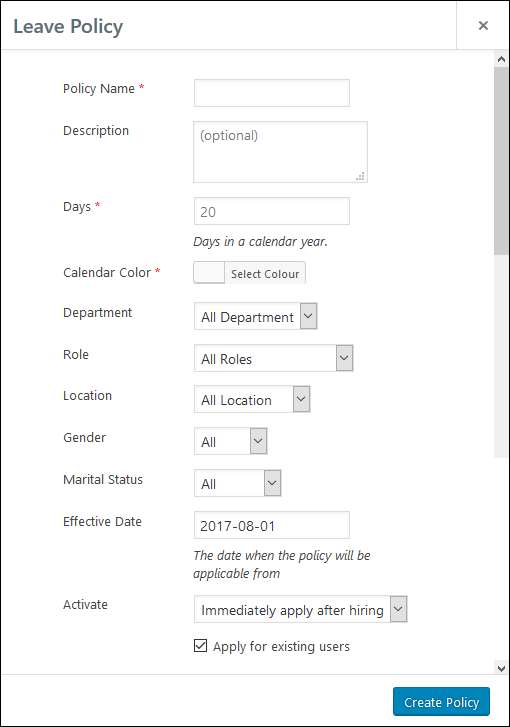 2. To View or Edit a policy, just click on it.
3. Press Create Policy when done.
IMPORTANT NOTE:  If you leave the selection for the location on 'All Location' and you have any employees set to the 'Main Location' the leave policy will not recognize this – you must create a location in the Company screen and assign the specific location to the employee in their Profile (Job tab) to ensure the system recognises and calculates the leave correctly.
Locations MUST be set correctly (and match) for the EMPLOYEE and POLICY for the plugin to work!