Most countries have statutory holidays where workers are entitled to a day off that does not count towards their leave – Christmas, May Day, Bastille Day, etc.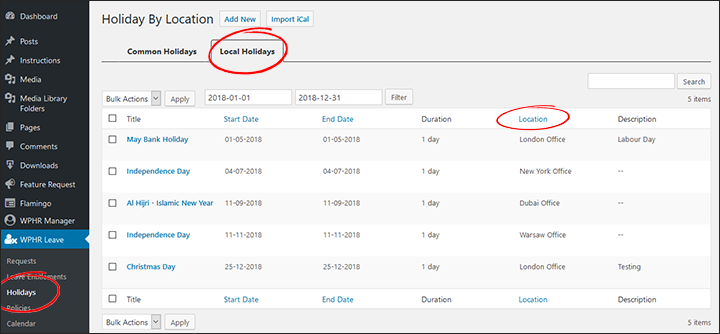 To add local holidays go to sidebar menu WPHR Leave => Holiday and click 'Add New'.

Remember: Make sure your employees are assigned a location in the profile or the holidays will not be linked to them!